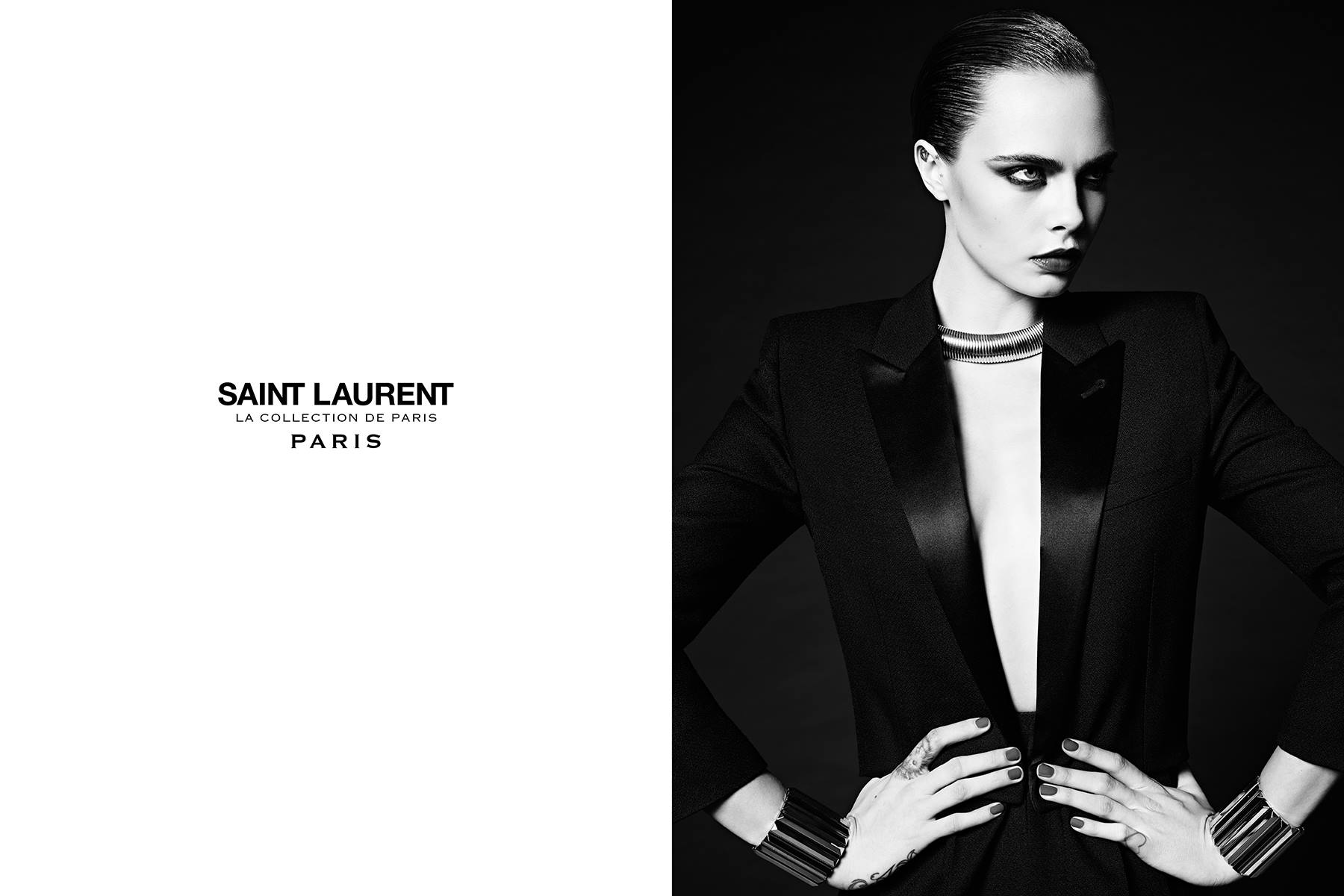 Good Bye Hedi Slimane
After Raf Simon's departure from Dior and the separation of Alber Elbaz and Lanvin, another designer is saying goodbye to his traditional label. Saint Laurent will in future do without Hedi Slimane, who has not only shaped the brand in recent years, but also repositioned it. Although no reasons for the separation have been given so far, it is obvious that the designer and the Kering group behind the label have not been able to reach agreement on the terms of Slimane's contract, which according to American media expires this Thursday.
Slimane, who had already made a name for himself in the late 1990s as a designer for Yves Saint Laurent Rive Gauche Homme – and then switched to Dior – succeeded in giving Saint Laurent a completely new image when he returned. Starting with the design, the label's brand and the shopping bags in the stores. The typical rock and roll vibe of Slimane became Saint Laurent's trademark and stars like Lady Gaga, Ellen deGeneres or Lenny Kravitz became enthusiastic fans. Meanwhile the label is one of the fastest growing fashion houses in Europe.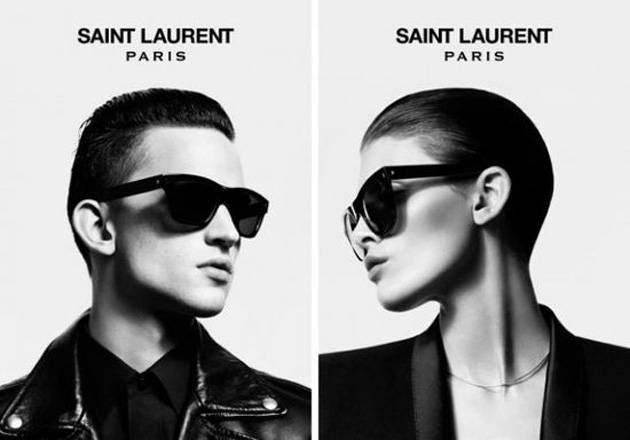 Good bye, Hedi Slimane. Photo: Saint Laurent
A BIG TASK FOR ANTHONY VACCARELL
Francois-Henri Pinault, Chairman of Kering, the group behind Saint Laurent, paid tribute to Slimane's work and the innovations that Slimane introduced and which, according to Pinault, were also embraced at Saint Laurent.
Slimane's successor was Anthony Vaccarello, who most recently tried to give Donatella Versaces Brand a new image. Vaccarello must now already take care of the 2017 spring collection, which Saint Laurent will be showing in Paris in the fall, and which he will take on a great legacy at the age of only 33. As only the fifth designer of the house, he follows Yves Saint Laurent himself, Alber Elbaz, Tom Ford and Hedi Slimane.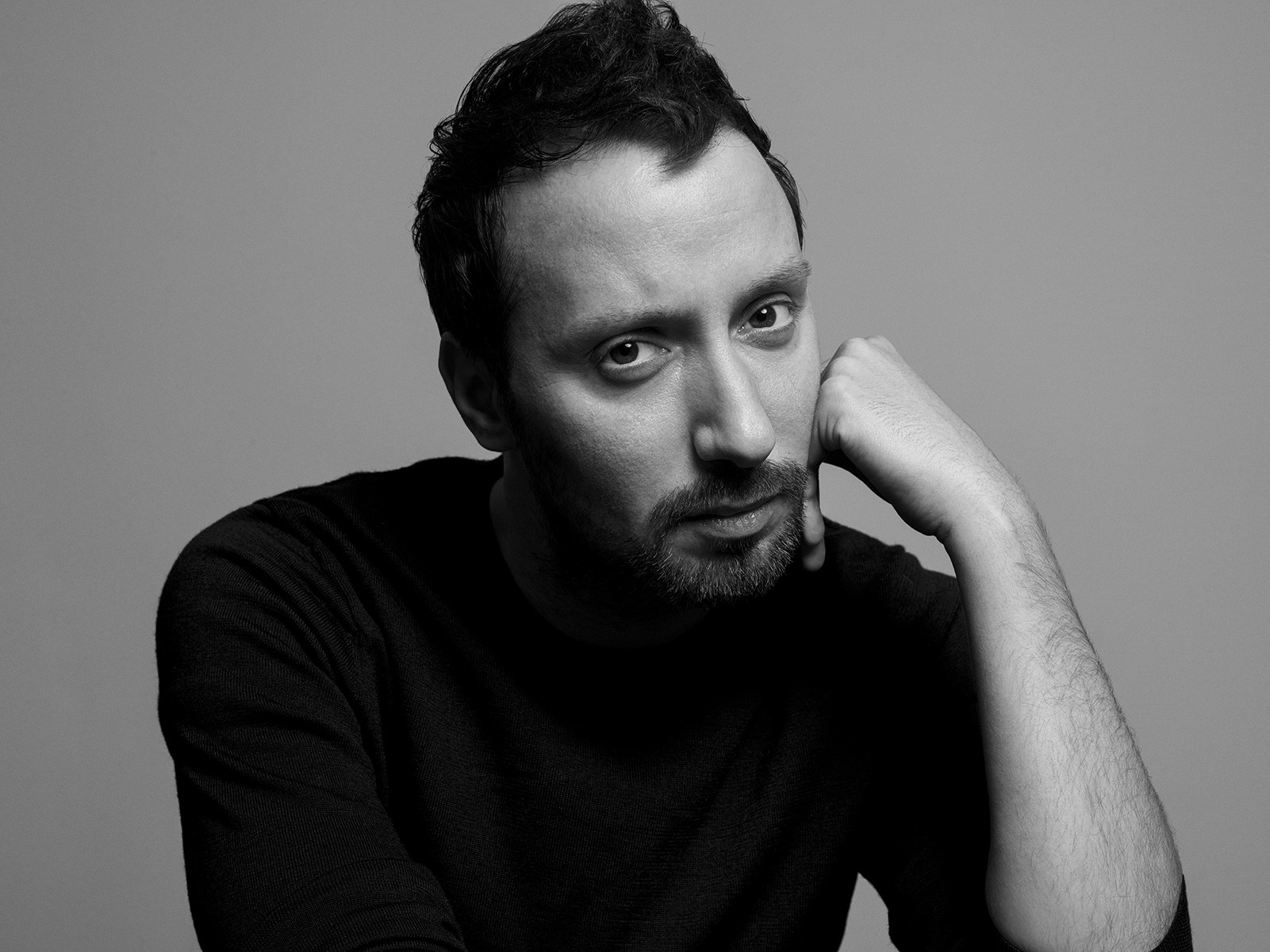 Hedi Slimane's successor Anthony Vaccarello. Photo: Inez and Vinoodh
For Slimane, on the other hand, perhaps it was simply time to distance himself from the fast-moving multimillion dollar industry in Paris and to devote himself to art again. For the latter, he, who originally studied art history at the Ecole du Louvre, has always had a great interest, and as a designer he has worked intensively with artists such as Ugo Rondinone to anchor his clothes in a cultural context, and has also been active outside the fashion world.
Box in a suitcase is curious to see how things will continue for Hedi Slimane.
(Visited 9 times, 1 visits today)