A visit to Milan's most beautiful rooftop bar: Ceresio 7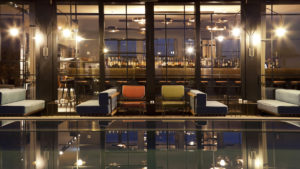 One of my favourite bars in Milan is Ceresio 7. Founded by the DSquared guys, Dean and Dan Caten, the rooftop bar is one of the trendiest places in the city. This is also due to the handwriting of the best interior-design duo in Italy: Emiliano Salci and Britt Moran of Dimore Studio, who didn't simply furnish Ceresio 7; they turned it into an extra special place – leaving their unmistakable signature behind yet again. With a mix of elegant retro furniture, including velvet armchairs, and a lot of symmetry, the two Milanese succeeded in giving the rooftop terrace close to Corso Como an atmosphere that reminds us of 1950s American villas.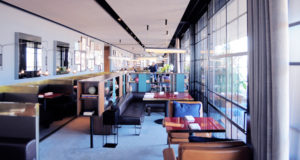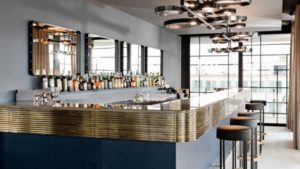 Pool Position
During my first visit to the Ceresio 7, on a shoot in Milan to film the rooftop bar for ARTE Metropolis, the only thing preventing me from staying there for most of the day, draped on one of the blue sofas arranged around the two swimming pools, was a very tight schedule. Simply because there's no other bar that provides such a fantastic 360 degree view of Milan. Back then it was nine in the morning, a wonderful light lay over the city and Ceresio 7 was still deserted. To tell you the truth, I didn't even have enough time for breakfast, not even a coffee. So I promised myself that I'd come back as soon as possible to enjoy an evening at Ceresio 7. One year later, finally, accompanied by my dear friend Jule, on our way to Florence, I managed to redeem the promise I had made to myself.
Sundowner at Ceresio
To be honest, I have to admit that there's one little downer: the Ceresio 7 prices are rather upmarket. An aperitivo costs about 16 euros; for the pasta dishes you have to pay up to 20 or 30 euros. But hey, who said life close to heaven is affordable?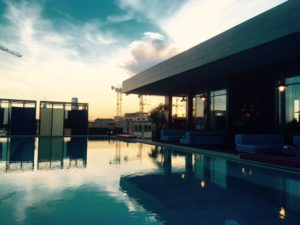 Fact is, there is probably no place as splendid as Ceresio 7 to drink an aperitivo at sunset in the rest of the city. (if I'm wrong, and there is, please let me know!) My recommendation: order a traditional spitz for 16 euros – so, yes, four times what you'd pay in the small bar on the corner – but twice as large, and it comes with numerous appetizers, so you probably won't need dinner afterwards and can continue by ordering another round …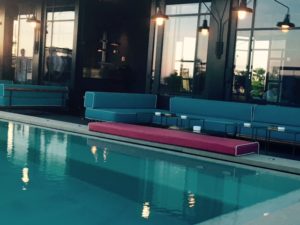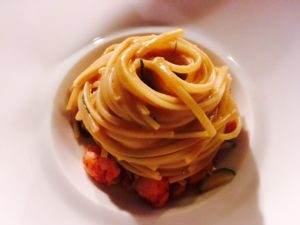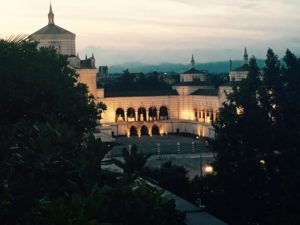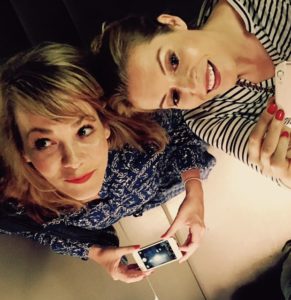 Save
Save
(Visited 179 times, 1 visits today)