Since Iceland is home to spheric human beings like Björk and Sigur Ros, I never thought an Icelandic musician like Vikingur Ólafsson would be predestined to interpret classical music by dead masters like Chopin or living legends like Philip Glass in a beautiful and remarkable way.
At least not until the day I was introduced to the music of the young pianist Víkingur Ólafsson, who is just about to conquer the world of classical music with his ability to express emotions on the piano. While I was listening to his new album, "Philip Glass: Piano Works" I found myself wondering if his capability to express emotions in such a clear and fragile yet warm manner could be rooted in precisely this cultural heritage.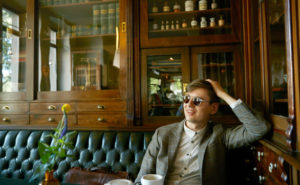 Even if one might think it's ambitious to take on the challenge of interpreting the music of a classic composer who is still alive – Ólafsson met with the 80-year-old legendary minimalist composer Philip Glass to play him his version and talk to Vikingur Ólafsson about it – the new young talent, who just signed a Deutsche Grammophon Label contract, has nothing to lose and a lot to win. A face-to-face conversation about his work with the composer himself is naturally a rare thing and of course Ólafsson was excited about it: it reminded him of the fact that music is not a dead monument but something vibrant that changes over time and talks to us even through time and space.
By the way, Vikingur Ólafsson, who studied at the Juilliard School, is not totally different from the rest of the Icelandic family: he has already worked with the most famous musician from his home country, Björk.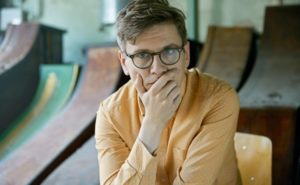 PS: You want to see Vikingur Ólafsson live? Check out his tour dates here. He is playing just to mention a beautiful location at the famous Louisiana Museum in Copenhagen. I wish I could travel to Denmark to see him life in this beautiful environment.
(Visited 172 times, 1 visits today)